New Wiggles Costume 'For Everyone' Causing Online Controversy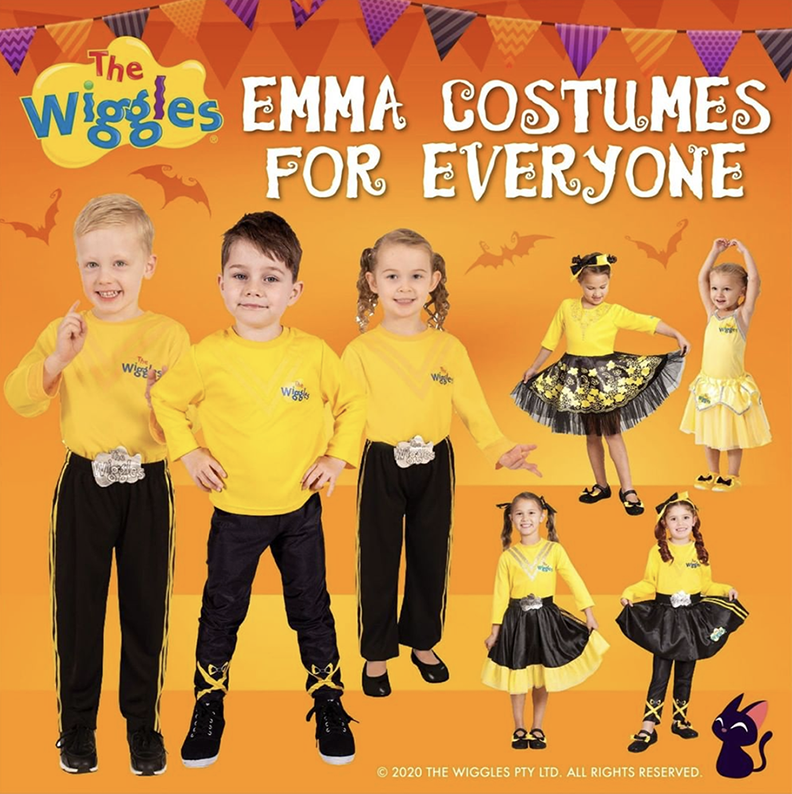 Image Credit @thewiggles Instagram (Screenshot)
So children's entertainment group The Wiggles made an announcement Wednesday that they are going be releasing "Emma Costumes for Everyone" and oh boy has it caused some controversy online!
Yellow Wiggle Emma Watkins made the announcement that the "Emma Costume for Everyone" has hit shelves at Big W and is now available.
In an Instagram post, The Wiggles said "we listened! We have had so many requests for an Emma Wiggle costume with pants!"
"Thanks to our friends at Rubies – it is now available! Everyone can dress up just like Emma! Bowtiful!," the post went on to say.
The original "Emma Costume" is what she wears while on stage, a yellow skinny, black and yellow tutu and a big yellow and black bow headband. And up until now the costume only existed in a skirt, but now you can get the "Emma Costume" in pants.
In the social media post, only girls can be seen wearing the Emma Costume with the skirt while two boys and a girl are seen wearing the pants.
This imaging choice is what is causing backlash online among parents who are disappointed that a boy wasn't pictured wearing the tutu.
Comments on the Instagram post questioned why they didn't include a boy in a tutu, "But let's be clear, boys can wear tutus too 💛," one user said.
"For everyone" as long as the boys wear pants and girls wear dresses 😒," another user responded.
Another said, "My son loves Emma so he wears the dress. Why on earth wouldn't other boys do that, the skirt is what Emma wears. It's clothing it shouldn't be that big of a deal and if you make it then you're not teaching acceptance."
And while we are certain The Wiggles did not intentionally mean to cause offence it has happened. Neither Emma nor The Wiggles have responded to the backlash.