Coles Christmas Range Includes a GIANT Ferrero Rocher-ish Cake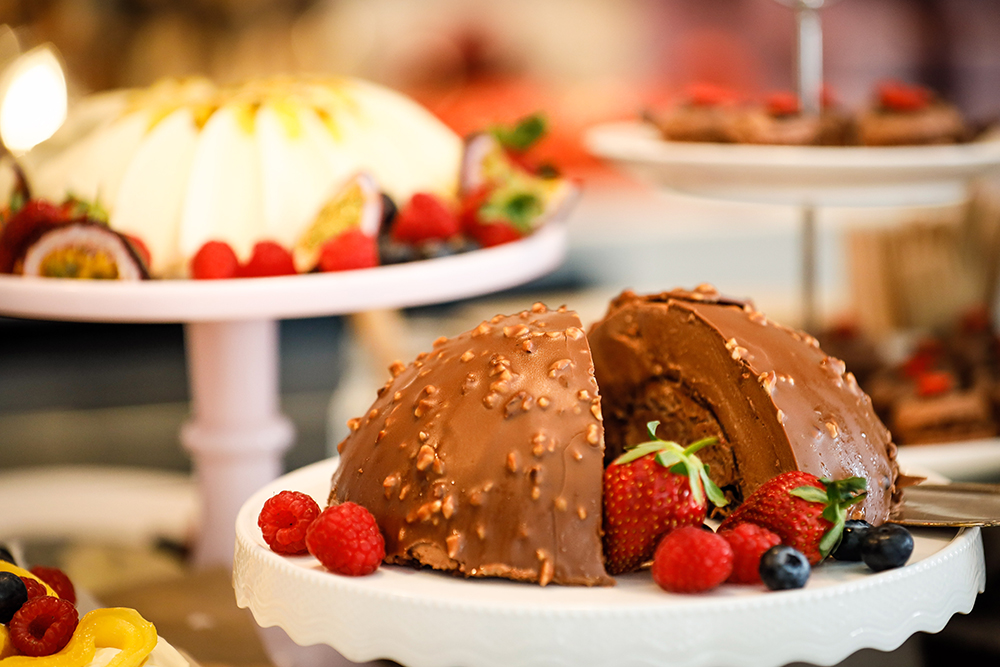 Food display during the Coles Christmas Media Launch (Photo by Hanna Lassen/Getty Images for Coles)
So this is possibly the best thing you will read today, please remain calm and don't freak out too much…
Supermarket giant Coles has announced that they are going to be selling a giant Ferrero Rocher cake for Christmas!
If you are anything like me then I am sure you are thrilled by this news, who doesn't love a Ferrero Rocher (or 10) at Christmas time.
And while by technicality is not a "Ferrero Rocher" it is close enough! The Cake has a hazelnut mousse centre, brownie base and is covered in Belgian chocolate and hazelnuts (so you can see why it's pretty much a Ferrero Rocher).
The Coles Finest Chocolate and Hazelnut Mousse Dessert will set you back $28 bucks and according to the serving suggestions is enough for 10 people - but seriously though I think its more like one or two max!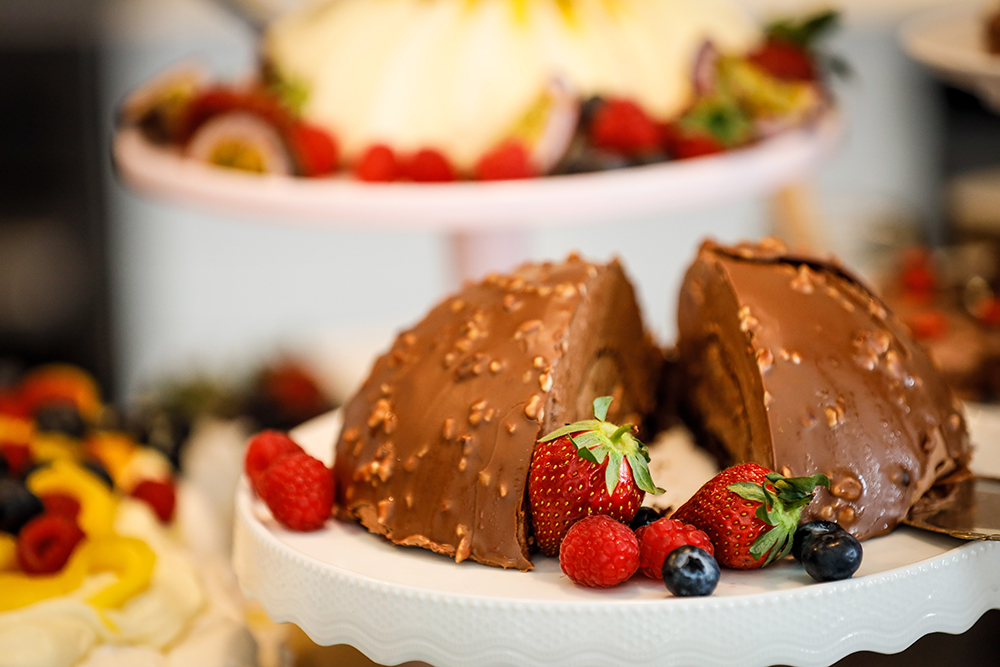 Food display during the Coles Christmas Media Launch (Photo by Hanna Lassen/Getty Images for Coles)
The cake is apart of the Coles Christmas 2020 range, which this year has an insane 275 new products.
In a press release, Coles said they are wanting to help lower the cost of easy entertaining this Christmas, and with one million more Aussie expected to spend Christmas at home this year, the supermarket launched a whopping 275 new or improved products!
"We know Christmas will be like no other this year – Australians will be hoping for a very special time and we want to help make this as easy and affordable as possible for them. We're continuing to lower the cost of entertaining with our new range and providing customers with even more value every time they shop at Coles with our latest campaign to help top up their kitchen with excellent quality knives and make cooking preparation even easier this year," Coles Chief Executive Officer Steven Cain said