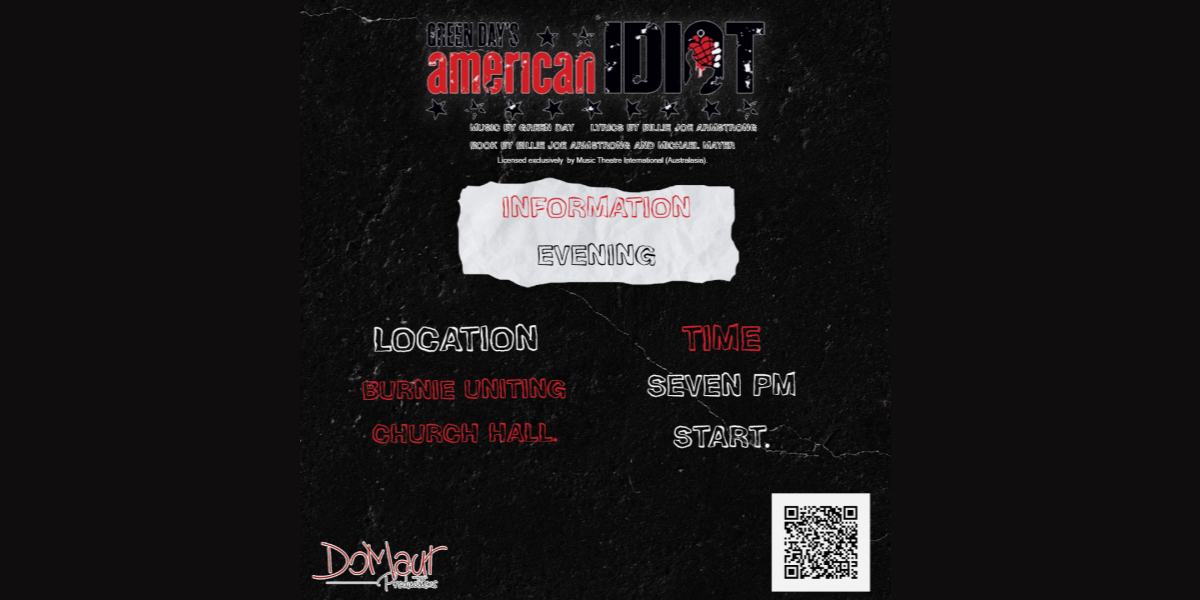 American Idiot Information Evening
Are you an 'American Idiot'? or simply looking for an opportunity to get into something new?
DoMaur Productions INC is proud to announce their Information Evening for their 2024 production of Green Day's American Idiot.
Located at the Burnie Uniting Church Hall on the 31st of August at 7pm, you can come and meet the production team as well as learn the dates for the upcoming auditions and find out what makes this show special.
For more details follow DoMaur Productions INC on Facebook and Instagram.