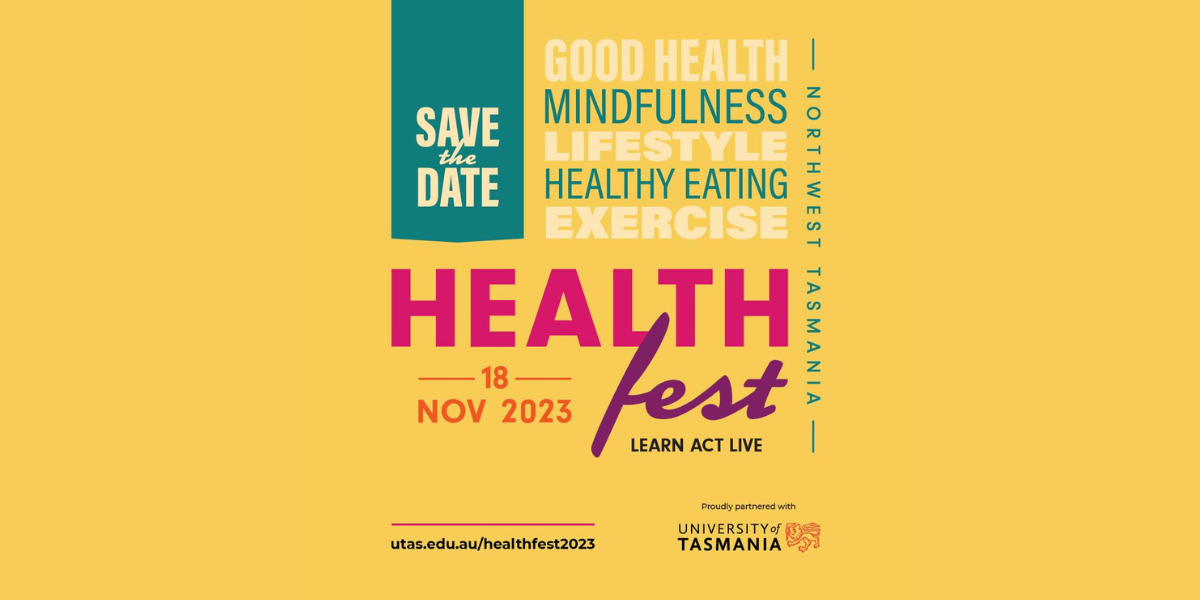 HealthFest 2023
We're excited to let you know that something new is coming to the Cradle Coast this November.
HealthFest, is an innovative new event where you can learn about improving health and wellbeing for yourself, as a career, or out in the community.
Health is more than physical; learn more about sustainable living, food security, how diet and exercise impacts positive health and wellbeing, connecting with nature through storytelling and how marketing plays a role in our eating habits.
Packed with exciting hands-on activities, presentations from our research teams, and community members, interactive demonstrations for all the family to get involved and the opportunity to explore and learn more about our courses and campus; HealthFest has something for everyone